Wrought Iron fence At Your House? Here are 6 ways You Can Take Care of It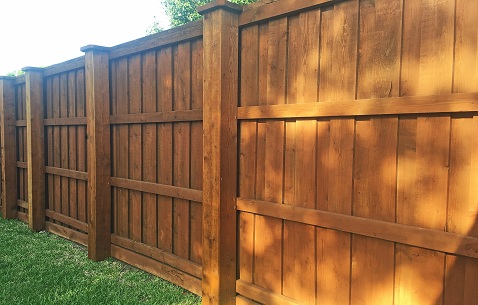 Wrought iron fences are a beautiful addition to any kind of house. In fact, every homeowner in the suburbs and pastures prefers them due to their durability and strength. However, one must remember that iron is prone to rust. So here's a quick 6-point guide to help you take care of it.
1. Cleanliness
Dirt and grime are the biggest enemies of a wrought iron fence. Iron, if exposed to dirt and debris for too long, can quickly rust due to the chemical in soil. Therefore, you must clear a Grapevine Wrought Iron Fence very timely to avoid quick rusting.
2. Protection
Protective coatings are the best solution to corrosion. Rust spots can spread to several parts of the fence, thereby weakening it. So to prevent rusting, you must coat the fence with car wax or suitable rust-resistant paint to increase the longevity of the fence.
3. Repair
If your wrought iron fence has gotten damaged beyond measure, you can call upon an experienced Grapevine Fence Company to solve the issue. The best part is that professional service will actually take much less time than a DIY mission.
4. Inspection
It is extremely important that you regularly check your fence for rusty spots and scrub them away with a suitable brush. You can use all sizes of metal brushes or sandpapers to scrub away the rust and then apply protective wax to it.
5. Maintenance
If you want your wrought iron fence to last long, a proper and professional maintenance schedule is the way to go. You can simply alert your contractor about rusty spots and they will take care of them.
6. Replacement
If your fence has gotten rusted to the point of collapse, it's time to not waste money on repairs and get a replacement instead. Ask your contractor to give you a durable alternative like vinyl fences.