What are the things to keep in mind before building a fence?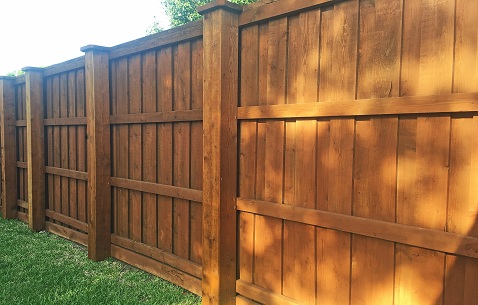 If you are looking to create a great ambiance for your outdoor space, then installing a fence can very well help you with this.
However, there are a number of things that needs to be considered while building a fence.
Hence, it is recommended that you take consultation from a good Grapevine fence & deck builder.
If you live in and around the Grapevine, Texas area, then you may find a lot of companies. Contact Grapevine Tx Roofing Pro, But the one that stands out here.
So, in this blog, we would talk about the things to keep in mind before building a fence.
Let us have a look:-
There are many home owners who are looking to get fence installed for the privacy purpose.
But, there are other reasons as well for getting the fence installed.
For instance, home owners might want to safeguard their pets & children.
Other than this, a lot of people tend to install a vinyl fence or Wrought Iron fence as it can be quite aesthetically pleasing.
So, before starting off the project, you should be aware about the purpose of getting the fence installed.
Fences are available in wide range of materials & style with wood as one of the best option.
But, it is not necessary that it would be the best option for you as per your need.
The reason is that wood needs regular annual maintenance to ensure that it is in a peak condition.
Hence, you should certainly consider looking at the alternatives.
Vinyl can turn out to be an excellent option for the homeowners who are looking out to build a privacy fence. The best part is that it can easily be molded into the look of a wood.
On the other hand, if you don't like vinyl or wood fence, then you can consider opting for other options.
For instance, you can opt out for wrought iron or metal chain links or perhaps a combination of such material.
There are a number of homeowners who don't tend to consider the climate before selecting a fencing material.
But weather expectations plays a significant role in both installation or material selection.
So, if you are living in a colder climate, then you need to create concrete anchors & frost line.
On the other hand, for warmer climates, homeowners should stay away from the wood as it can be prone to water damage.
Moreover, Vinyl can turn out to be the best option for temperate region as it has the capability to hold in the damp weather.
But, you should keep in mind that it can be damaged easily due to extreme heating conditions.