Patching Vs Replacing the Roof – A Complete Guide!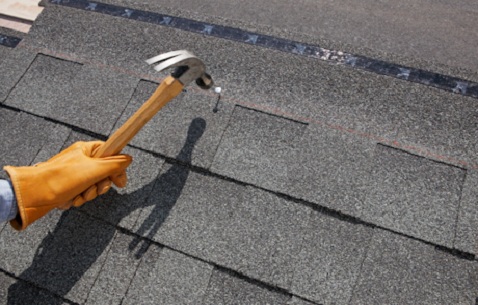 You might be thinking about roof replacement but suddenly you come across damage to the roof. In such a scenario, a person is ensure if he should opt for patching or complete replacement of roof.
So, in such a case, you should hire a roof repair contractor in Grapevine, Texas who would inspect your roof and perhaps help you to make the decision accordingly.
One such company that holds great experience in doing all these works is Grapevine Tx Roofing Pro Company. Moreover, they have a highly competitive rate and thus you won't have to break the bank in order to hire them.
So, in this blog, we would be talking about patching vs replacing the roof. Let us have a look:-
Patching Vs Roof Replacement
There are certain situations where roof patching is a lot more effective option as compared to complete roof replacement.
For instance, if you have a single loose shingle or flashing, then you would be able to nail it down effectively. In such a scenario, roof repair is all you would need.
Lifespan of the roof
In general, a roof can last for about 25 years. So, if your roof is not nearing the life expectancy, then you would ideally need just the repair or patching work.
Replacing the complete roof may not be a feasible option as it can cost you a lot. So, if you are not sure about what to do, then in such a case get in touch with a roofing contractor who would advise you accordingly.
Leakage in the roof
If you find a leak in your roof, then you need to figure out how bad it is.
So, if it is worse, then you would need a lot more extensive roof repairs. Thus, on a shorter run, patching can be a cheaper option but on the long run, you would end up spending a lot more.
Thus, the best bet would be complete roof replacement depending on the kind of damage you are having.
Can you save while Spending
A roof replacement can indeed be a major expense and there is no doubt denying it. If you can possibly repair it, then you are going to save a lot on a long run.
So, it is advised that you take consultation from professional roofers who would ideally give you an estimate when it comes to repairing or replacement jobs.
Structure vs Shingles
In general, shingles are quite easy to replace. All you would have to do is remove the old one, line up and perhaps secure it on your own.
Additionally, your roofer would guide you about the requirement but it might not be as tough.
On the contrary, if the structure of the roof is damaged, then the best thing that you can ideally do is replace the shingles.